We want our kids to understand that learning isn't easy. It is a challenging activity, it causes a great deal of head scratching and it requires risk taking.
We talk as a staff about 'The Pit' and what we go through when we try something new. Our class windows and walls are adorned with pits and the associated resources that children have created to help them get out and experience the ecstasy of success.
This morning Meredith Bladen's class were leading assembly and they walked us through their learning pits. Meredith works very hard to establish a growth mindset culture. It was great to see the children showing their hand drawn graphs with notes and reflections, with actions and emotions all mapped. I have asked Meredith to blog about this but she is a little shy – please tweet her and ask her to write about how she uses learning pits.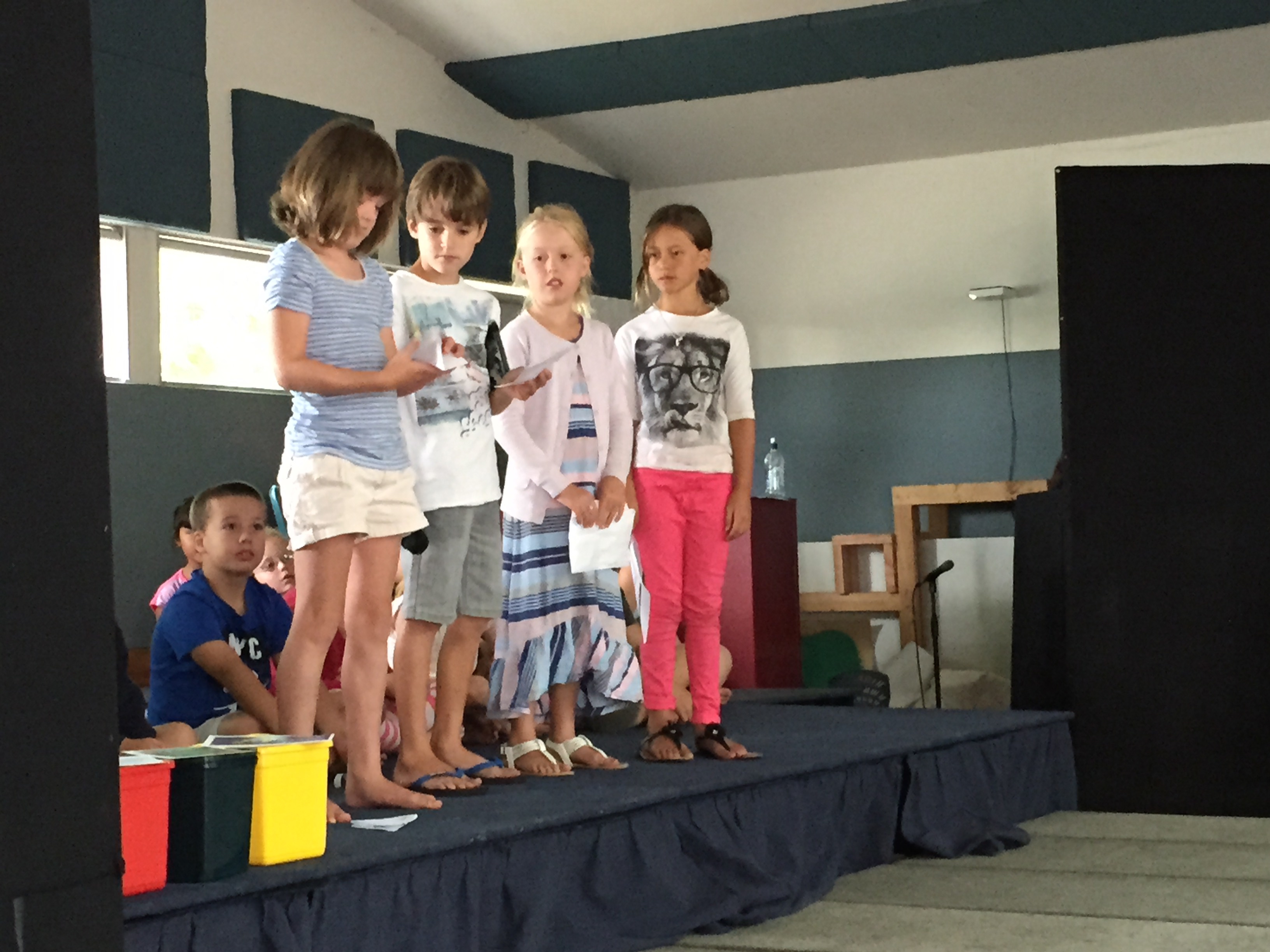 Earlier in the assembly I had talked about one of my faulty learning habits that I was trying to get over… I mentioned how impressed I was that the school always uses NZ Sign Language as they sing the National Anthem and that I feel a little embarrassed about not getting things right so I don't give it a go. I asked the assembly what I could do … After a couple of weeks in, I was amazed at the response from children of all ages.
In response to a middle school child saying that I should just ask for help I asked for help. At lunchtime today I had a string of children waiting to help me. One 5 year old simply said just copy the You Tube clip. This was met with a year 3 response of "yeah he could do that but it is always much better when you learn with someone else." So for the next 10 minutes I learned and practised with these kids who had given up their lunchtime to help me out. The bell went and they were gone leaving me basking in the glow of that Year 3 child's response. It was priceless and I was left thinking how lucky that child was to have teachers who model a growth mindset and help their students articulate effective learning strategies and dispositions.
As leaders in schools (And I mean leaders in the broadest possible sense) it is our responsibility to model these behaviours to our children. It is our responsibility to think aloud, to share our thought processes so that our children know that learning is a challenge, we never stop doing it and that we can always get better with practise and support from the collective group.
We are more intelligent when we use our extended networks.